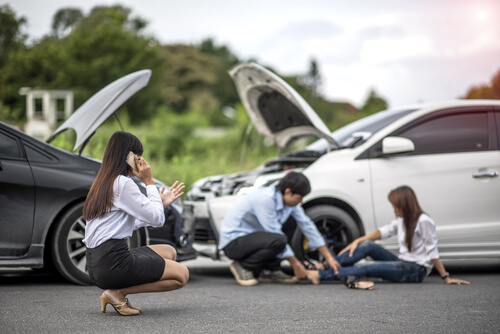 2. Car Accident as a Driver or Passenger
A lot of pedestrians involved in car accidents will sustain a tibial plateau fracture, usually from the impact that the knee takes when it's hit by a part of the car or bumper; this isn't the only way in which a car accident can cause this fracture – usually, the other way is being in the driver or passenger's side during a car accident. The same impact can easily be transferred to the knee and tibia where it impacts the car from the inside, such as against the dash or steering wheel.
Sometimes the first symptoms after a car accident might not seem as severe, but this can largely be attributed to adrenaline and initial shock. Medical attention is always necessary in order to establish the full extent of the injury, even when you might think that you are fine since even tibial fractures can be hidden by the initial shock of having been in a car accident.