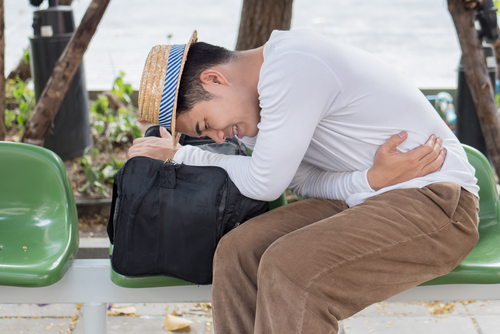 It can happen to anyone, but some people are more prone to it than others. Traveler's diarrhea is a major inconvenience, and something nobody wants to deal with. While many people suffer from diarrhea for one reason or another, it often affects people when they travel. It may sound like an illness itself, but it's actually a symptom.
There are many things that can cause diarrhea, and the reason people often experience it while traveling is that they are more likely to be exposed to the various causes while traveling. The best way to treat traveler's diarrhea is to avoid the things that cause it. You may also take medications that can help relieve the symptoms. If you feel that the diarrhea is caused by an illness, you should see a doctor. If the underlying cause isn't treated, diarrhea may continue and even become severe.
Here are some of the most common causes of traveler's diarrhea.
1. Stress
Many people feel stressed when they travel, which can have negative effects on the body and digestive tract. You may not even feel like you are going on a stressful trip, but the stress of packing and planning can still take a toll on your body. It may also be due to the excitement. The emotions simply make your stomach and intestines work differently and can lead to diarrhea.
Some people experience this in the days leading up to the trip and notice that it gets better once they arrive. Many people don't experience it until they arrive at their destination, which can be a major inconvenience. If you know you are prone to suffering from this condition, you can take medication to help prevent it.
Staying calm and trying not to stress out about your travels can also help reduce the symptoms and may even help you enjoy your trip more.