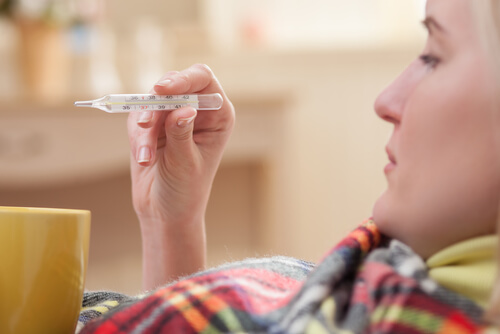 Babesia is a common disease that shares some parallels with Lyme disease, and the health department of the state of Minnesota reported that there were an estimated 59 confirmed cases of Babesia that occurred in just this state during the year 2017 – this was a significant increase from the previous year, and it raises the question of just how common Babesia has become, and just how big your risk might be of contracting it.

Exposure to the carrier tick itself makes for the largest risk factor, although you can be exposed to the tick through many more ways than just the most common one of being exposed to the tick through working with cattle – in fact, you don't even have to spend much time in the outdoors to be considered at risk of picking up Babesia.

If you do, being able to spot the symptoms becomes integral to your survival, and you should seek medical attention if you spot any of the following 8 common symptoms of Babesia.

1. Fever

The normal human body temperature for a healthy person measures at about 98.6 degrees Fahrenheit (or somewhere around there), and any temperature that measures higher than this for a period lasting longer than a few hours can be considered the type of fever that warrants a medical emergency.

A fever is a natural response the body has to any kind of infection that might try to enter the body, and it attempts to make the environment inhabitable for the parasite, virus, or infection – but it also takes its toll on the body, and a fever should be treated not just as a symptom of something like Babesia, but as an entire condition on its own that requires immediate treatment.

Treat a fever immediately, and seek medical attention as soon as possible: Running a fever for too long can put your body and heart under too much strain, and it could prove to be fatal.