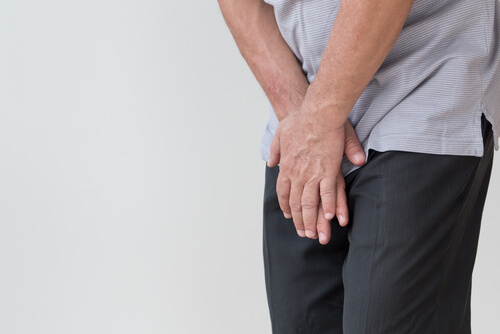 2. Pain between the scrotum and anus in men (perineum)
Beyond the pelvis, men may also notice the pain manifesting in the area between their anus and scrotum. This area is directly below the bladder, explaining why the pain develops in roughly the same region despite men and women having different genitalia. There have also been theories suggesting that the tissue of this area possesses specific hormones that are more receptive to the pain caused by interstitial cystitis.
That being said, the theory is yet to be tested by a full scientific study and thus isn't recognized as credible until such a study occurs. This area is often referred to as the perineum by doctors. Patients with interstitial cystitis often have to rely on medications to relieve the pain in this area. The long-term use of medications may also have other adverse effects on their bodies.