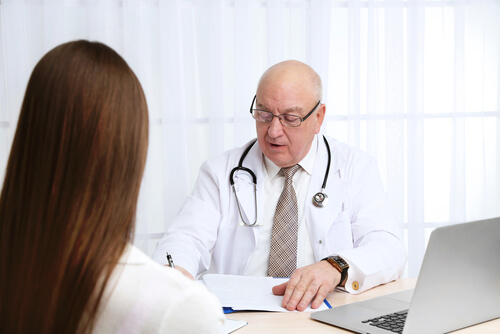 2. See Your Doctor Regularly
Regular doctor's appointments are essential for anyone who wants to stay in good health, and this becomes even more true if you experience chronic pain or any kind of long-term health condition that can be the cause behind it. 
If you experience any form of chronic pain, make sure that you see your doctor on a regular basis, even more regularly than everyone around you would. Every three to six months is a good guideline time for a general doctor's appointment, though see your doctor between these times too if you experience any changes in your health.
It's vital for anyone with a condition causing chronic pain to develop a close relationship with their medical professionals, to see them regularly and to ensure they have access to the right experts to manage their condition.
If you spot any new research, remember to show this to your doctor at your next appointment: Yes, doctors do many times find this information useful, especially with rarer health conditions.