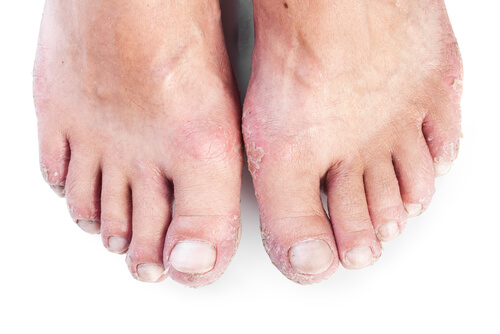 2. Peeling of the hands and feet
is another early sign of Kawasaki disease. The peeling usually occurs on the tips of the toes and fingers and is in large sheets. It may not be a good idea to try to peel the skin off yourself because it could be painful. You can try soaking the hands and feet in warm water and Epsom salt to soften the dead skin.
If you do decide to peel it off yourself, take your time. A thick moisturizing cream can be used on the peeling skin, but it has to be used often. The moisturizing cream may not work as well with Kawasaki disease because it's affecting the way the body heals. As soon as your child is diagnosed with Kawasaki disease and their body starts healing itself, the hands and feet should start to heal. You can continue using the moisturizing cream to speed up the healing process.