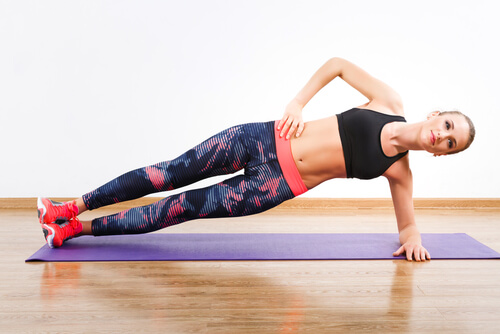 2. The Knee Driving Side Plank
Another terrific exercise for a stronger hip flexor is the knee driving side plank. What you will do is start with the position that will allow you to do a side plank with your left elbow under your shoulder in your legs extended. 
Your hips, knees, and ankles should all be stacked on each other. Make sure that your body is pulled in a little in the lower back remains flat. Your core should also feel engaged. From there you can begin to do the exercises by driving your right knee up toward your chest.
Hold at the top for a second and then extend the leg back out to where it started. Continue to work on that one leg for five to eight reps and then switch to the other side. Make sure that your movement is slow and deliberate the entire time.