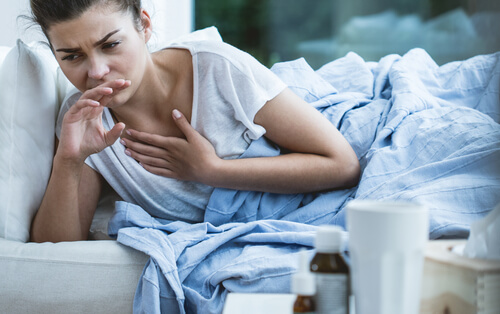 4. Tuberculosis
Tuberculosis is a common health condition that primarily causes a severe infection of the lungs, and it's known to be a highly contagious condition. Even though it's seen more commonly in developing countries, it's seen almost just as much in more developed areas – and if you suspect that you might be showing symptoms of TB, you should make an appointment with your doctor as soon as possible.
Some of the symptoms associated with tuberculosis include a repetitive cough, night sweats and sometimes coughing up blood. When the symptoms start showing, the disease is considered especially dangerous and infectious – though is easy to treat with a strict medication routine prescribed by a medical expert.
TB is known to cause uveitis and can cause inflammation and infection in many other parts of the body. Tuberculosis is also not limited only to the lungs, but forms of tuberculosis can also occur throughout the body, including settling in the brain.