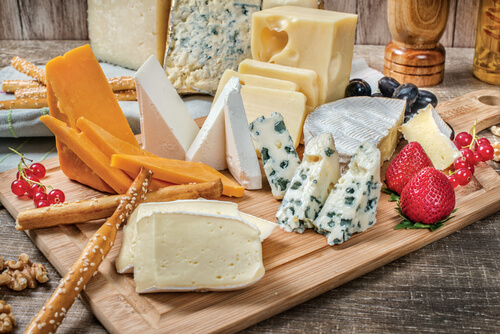 Atherosclerosis is a chronic and serious medical condition that affects the arteries, and eventually causes the compacting of plaque within the arteries of the body. It's common in people with high cholesterol, and also often seen in people who follow an unhealthy lifestyle with a diet that contains a lot of alcohol, fat, oil and salt; genetic factors might also contribute to just how prone you might be to atherosclerosis in your lifetime.

Lifestyle changes are one of the most important things if you are at risk of developing atherosclerosis, and the first step to decreasing your risk is making healthier overall lifestyle choices and following a healthier, better diet. This is usually a diet filled with healthy, natural components – and with decreased salt and fat intake. Making the change isn't hard.

Here are the 8 foods that you should avoid if you are at risk of developing atherosclerosis:

1. Cheese High in Fat

Fat and dietary products that contain high amounts of the wrong kind are the first things that your doctor or diet expert will tell you to cut out of your diet if you are at a higher risk of developing atherosclerosis, or if you have been diagnosed with a condition like high blood pressure or cholesterol.

Cheese is one of the first culprits that one should look at if you want to cut non-essential fats out of your diet since many types of cheese are known for being particularly high in fat – especially cheeses like feta, cheddar, and mozzarella. Many types of processed cheese, cheese spreads and boutique cheeses such as brie can also contain far more fat than your diet should contain.

It doesn't mean that you have to cut all cheese out of your diet, but it does mean you have to make more conscious choices by choosing different cheeses.