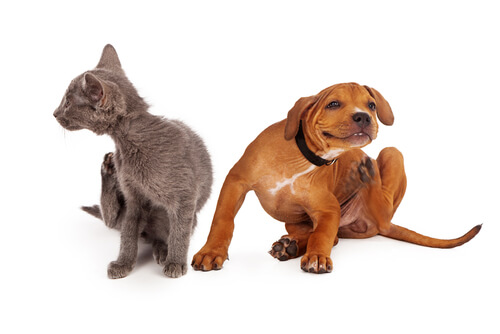 2. Exposure to Fleas
Scratches from claws aren't the only way that cats increase your risk of contracting an infection. Fleas are a big risk factor in disease transmission, and the fleas can come from any animal, not just cats. Dogs or other animals like rabbits can also carry these disease-causing fleas and lead to an infection.
Fleas prefer small pets much more than humans. These animals have different body temperatures and respiration rates from humans, plus the texture of their fur provides an ideal place for fleas to feed and breed. The fur also makes it harder for the fleas to be found and removed, allowing them to feed longer and giving them a safe place to lay eggs that will later hatch into more fleas.
Because of this, being around animals that may have fleas is a risk factor for Bartonella infection. Flea medicines can help reduce this risk.