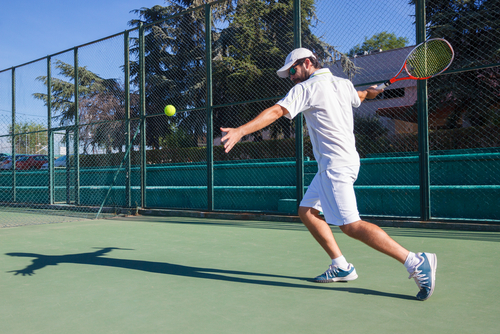 2. Tennis
One of the most common causes of elbow pain is tennis elbow. The medical name for this is lateral epicondylitis and is caused by inflammation affecting the tendon that attaches the muscle to the bony projection (which is known as the epicondyle) on the outside of the joint.
The problem causes a nagging pain with inflammation on that side and of course, can be caused by tennis. Usually, it will come on gradually and then worsen with time.
While it can be the result of tennis though, epicondylitis can also result from lifting objects repeatedly and generally engaging in any repetitive movement that involves the forearm muscles to a large degree.