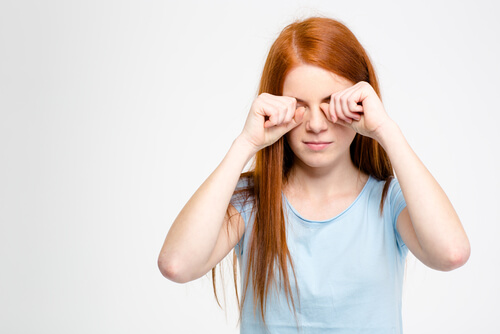 2. Rubbing your eyes is a frequent cause of eye ulcers.
When we have something in our eyes, it is normal to rub it until the foreign object is out. We will even use cloths to get objects out of our eyes. It is not a good idea to rub your eyes with a cloth because you can irritate the eyes. If you have a foreign object in the eye, just wipe gently around the outside of the eye area. It is also common for people to stick their fingers in their eyes when something is in it.
For instance, an eyelash can get stuck in the eye. We will stick our dirty fingers in our eye to try to get the eyelash out. Later on, our eye will have an infection and turn red. Before you stick your fingers in your eyes or rub it, wash your hands thoroughly with warm water.