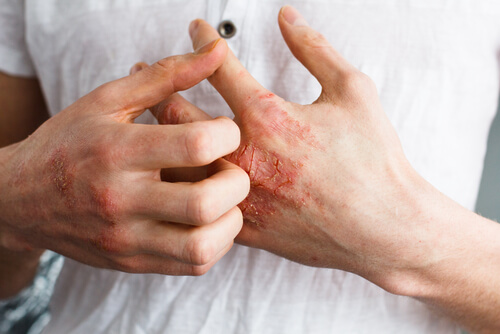 2. Dermatomyositis
Dermatomyositis is a condition that causes inflammation in the skin and muscle tissue. It can cause redness, swelling, and other discoloration. It sometimes means there is an internal cancer present but may also occur as an autoimmune disorder. It often appears in areas of the body that are exposed to the sun. It may not occur at the same time the dermatomyositis is diagnosed but usually occurs after a person has been suffering from the condition for a long time.
They appear where there are areas of poor circulation. While the spider veins are unsightly and embarrassing to many people, they can actually help doctors diagnose certain disorders and their severity.
Doctors may continue to monitor a patient and pay close attention to when and where they form. Some people are not diagnosed with dermatomyositis until the spider veins occur and give doctors a reason to test for the condition.