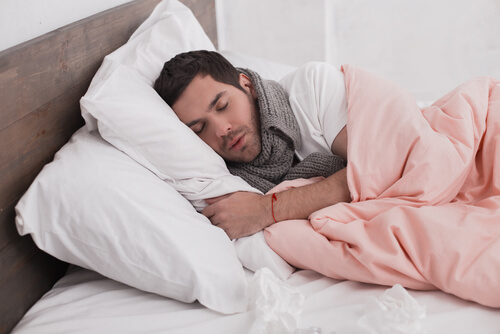 2. Chills
Patients who are experiencing the onset of meningoencephalitis, due to infection with brain-eating amoeba, also experience the onset of chills as the body starts to raise core temperatures. As discussed the fever is the body's natural response to invading pathogens. The brain signals the hypothalamus to increase the presence of pyrogen proteins. These proteins attach to the nerve endings to increase the body's temperature set point.
As the central nervous system increases the temperature setpoint, it takes the body a few minutes to catch up to the new temperature requirements. As a result, the patient may start to exhibit signs of chills, where they shake and begin to feel cold, even though they are dealing with a high temperature. The patient may try to cover themselves with blankets and extra clothing in an attempt to warm up. However, the additional sources of heat do not compensate for the chills, and the patient remains feeling cold.
When the body catches up to the new temperature set point, the patient returns to the classic symptoms of high fever.