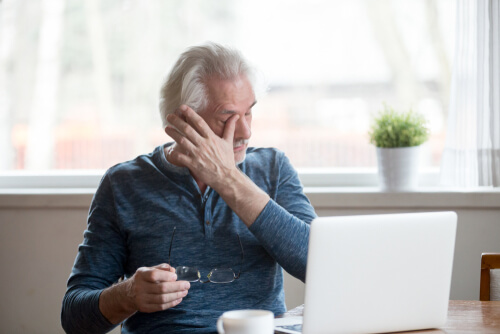 Entropion describes a medical condition where the eyelid starts to turn inward. As a result, the eyelashes and skin rub against the surface of the eye, causing discomfort and irritation. Patients who are dealing with entropion experience variances in their condition. The eyelid turns inward permanently, or only when they squeeze the eyes shut tightly, or they blink hard.
Entropion typically occurs in seniors or adults over the age of 50 years old. The condition also typically affects the lower eyelid while cases of it occurring in the upper eyelid are rare. Some patients may gain relief from using eye drops, such as artificial tears, or lubricating gels that relieve the symptoms of discomfort and irritation associated with entropion.
In most cases, patients with entropion require surgery to correct the position of the eyelid. Should the patient avoid treatment, then they can expect permanent damage to the transparent layer on the front of the cornea. This damage may lead to frequent eye infections as well as vision loss in the patient.
1. Sand Eyes
One of the first symptoms to show up in patients that are experiencing the onset of entropion is a feeling of irritation in the eye. This irritation also feels like a foreign body floating inside the eye, and medical professionals often refer to this condition as "sand eyes."
Sand eyes create severe amounts of inflammation in the eyeball, and patients will start to experience the whites of their eyes turning red, causing them to blink more often. Using eye drops or artificial tears to help lubricate the eyeball reduces their irritation involved with the condition. However, in the advanced stages, even the use of eye drops will not provide the patient with any comfort.
As the condition progresses in the patient, they may also notice that they start to develop crusting, especially in the morning. These crusts form on the lower eyelid, and it is a sign that the condition is starting to move towards the advanced stage. If you experience any form of irritation in your eye, you should always have it looked at by a medical professional.