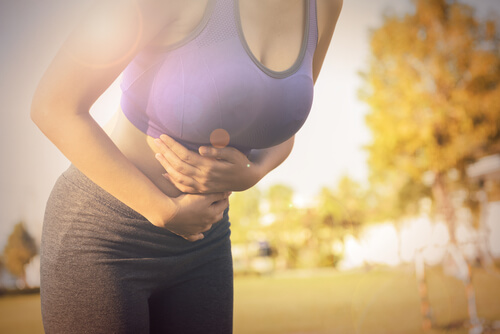 2. Abdominal Pain
Ovarian torsion can be extremely painful and terrifying. For many women, it comes on as sudden and extreme pain. The pain is normally located in the abdomen, but it can also be felt in the stomach, back, and pelvis. The pain is caused by the ovary twisting around the ligaments and even squeezing them. The pain may be worse in certain positions such as lying down or sitting down, or it may be worse with movement. Some people are unable to move or sleep because the pain is so severe. If the pain is not severe, some women may find relief with over the counter pain medications.
Many women report that the feeling is similar to kidney stones or a severe urinary tract infection. This can make diagnosing the problem based on the symptom of pain, a problem for doctors.
Women who have severe period cramps or suffer from urinary tract infections or kidney stones may confuse the pain of ovarian torsion for one of these conditions instead and fail to seek medical attention quickly.