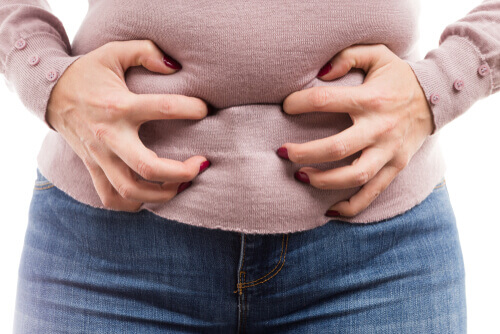 2. Bloating and A Swollen Abdomen
Patients who are dealing with the onset of paralytic ileus may notice that that the abdomen starts to swell. The swelling occurs due to a backup of gas and food in the digestive system. The condition causes the bowels to lose their natural peristaltic movement, resulting in the inefficiency of clearing the digestive system of digested food particles. Making use of laxatives to remedy the situation typically does not provide the patient with much relief.
The bloating and swelling symptoms associated with paralytic ileus, increase pain in the abdomen, and the patient may require immediate medical attention to resolve the situation. During diagnosis, the doctor will press down on your stomach to get a sense of the bloating involved with the condition. If they feel that the disease is getting worse, they may recommend surgical procedures.
In many cases, patients with the condition require surgery to resolve the problems in the bowels and return them to regular working order.