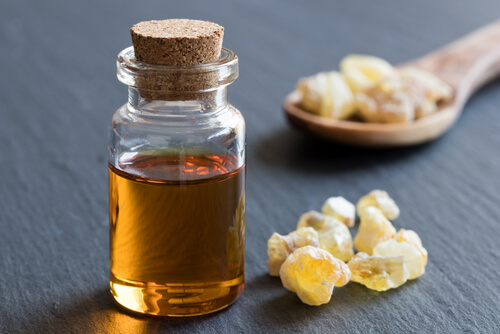 There is a long tradition of people using natural remedies like Boswellia serrata to treat a wide range of different things. The health benefits have been understood for centuries and by plenty of cultures and civilizations, but it is becoming increasingly popular for people nowadays to look to the world of natural remedies to treat things they would traditionally have sought medical help to address.
The common name for this herb is frankincense, which obviously has significant Christian connotations, but is also legendary in plenty of ancient cultures and traditional medicinal practices for its effectiveness. Here you will find 8 examples of current uses of Boswellia serrata, most of which have been informed by the study of ancient cultures and based on the anecdotal findings and experience of centuries gone by.
As with any natural remedy, research is encouraged prior to use. Here's where your research begins! On to the health benefits and traditional uses.
1. Arthritis
The impact that Boswellia serrata can have upon inflammatory conditions including osteoarthritis and rheumatoid arthritis is probably what it is best known for in terms of health benefits.
There have been a whole host of studies that have determined that the frequent use of this herb as part of a balanced diet and healthcare regime can actually inhibit the development of inflammatory enzymes within the body. These enzymes can cause inflammatory diseases to take hold, resulting in a range of symptoms from mild discomfort right through to excruciating pain.
Many people suffering from arthritis and the pain that it causes are choosing to use Boswellia serrata as their 'go-to' option for pain management, as it is a natural and holistic choice that steers away from the over the counter medicines and their associated side effects such as drowsiness and mood swings. For most arthritis sufferers, simply having something different to try can present an opportunity for hope.