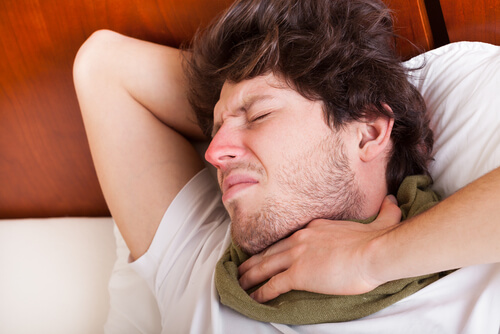 2. Place a hot washcloth on your throat to help heal pharyngitis.
In a small pan, pour in water, rubbing alcohol, and Epsom or table salt. Let the water get hot, but not boiling. With a clean washcloth, dip the cloth into the hot water mixture. Wring out the excess water and place over the throat area. Let on the throat area until it cools. Once it cools, you can reheat the hot water mixture and repeat.
Do this every hour or at least twice a day. By doing it every hour, you will notice a difference quicker. The solution will open up the throat area and allow you to be able to swallow. The more times you do it, the throat area will clear up. You don't want to put this solution in your mouth because of the rubbing alcohol. Make a new solution every time you place it on your throat.