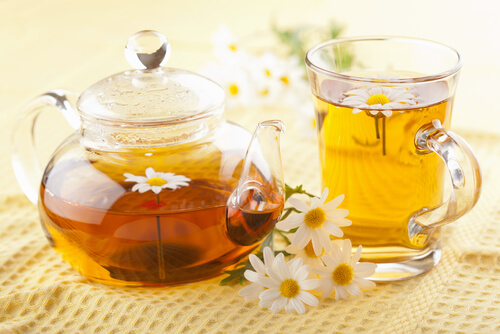 2. Chamomile

Drinking hot or chilled chamomile tea — depending on your preferences — is one remedy that is both delicious and effective. Various digestive issues such as cramps and nausea can be cured by having a cup of chamomile. It has long been revered as a digestive relaxant in both traditional and alternative medicine.
Its applications range from motion sickness and indigestion to vomiting and nausea. In all areas, chamomile has displayed great results which is why it is still used to treat people to this day. If you aren't fond of drinking chamomile tea, you could even take it in capsule form.
This is also a good option for those who are in a hurry and may not have time to drink a whole cup of chamomile. Regardless of whether you take the cup or the capsule, one thing is for sure, chamomile will rid you of your nausea in no time at all.