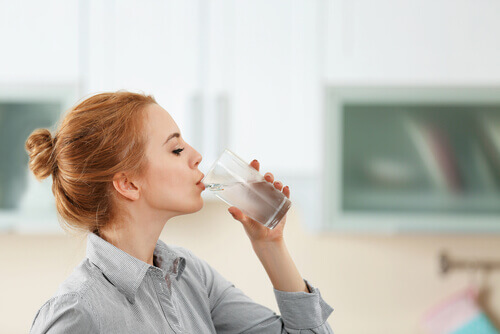 One of the most common clinical bacterial infections for women is by far urinary tract infections. Over fifty percent of all women will develop UTI as well as its symptoms at some point throughout the course of their life.
Seeing as antibiotics are the go-to treatment for urinary tract infections, it should come as no surprise that bacteria have become resistant to antibiotics, making recurring infections a significant risk. Luckily, antibiotics aren't the only way to treat urinary tract infections, there's an abundance of home remedies that you can use to deal with this scourge.
Some common remedies include consuming probiotics, vitamin C, cranberries, and the use of essential oils. Even basic things like staying dry and clean as well as drinking lots of fluids could help you reduce the odds of developing a urinary tract infection or help you treat an existing infection. Without further adieu, here are eight of the most effective remedies.
1. Drink Plenty of Fluids

Hydration has shown a significant correlation to the odds of developing urinary tract infections. This is due to the fact that regular urination helps the body remove bacteria from the urinary tract. This removal of bacteria is what reduces the chances of infection.
One particular study looked at participants who have urinary catheters and saw that unusually low urine output was a major factor in the development of urinary tract infections. In 2003, a study comprised of 141 participants, all-female, showed that infrequent urination and insufficient hydration played key roles in the recurring nature of their urinary tract infections.
Another study took 28 women and had them monitor their hydration status through the use of a probe that could measure the concentration of their urine. The results showed that the more fluid they took in, the lower their odds of developing urinary tract infections. Thus, it's important that you get enough water throughout the course of the day.