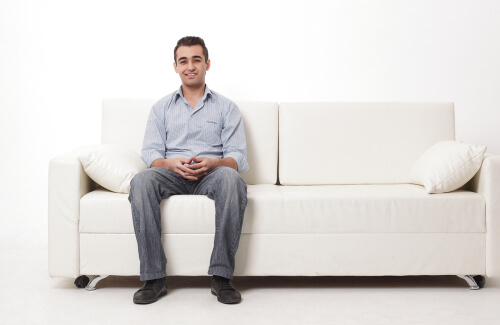 2. Adjust your posture will ease the pain from a pinched nerve.
A pinched nerve will become worse by having bad posture. When you stand or sit for long periods of time with bad posture, you put stress on the body. It will damage the muscles and spine, which can lead to a pinched nerve.
In order to adjust your posture, you should always stand straight up with your shoulders back. When you have to stand for a long time, try moving side to side. That will keep you from wanting to slouch over. On the other hand, when sitting, sit forward with your shoulders back.
The proper chair can make a lot of difference when it comes to your posture. A good chair has nice cushioning that protects your entire body.
An adjustable chair has everything that you need to have proper posture. You can adjust it according to your body.