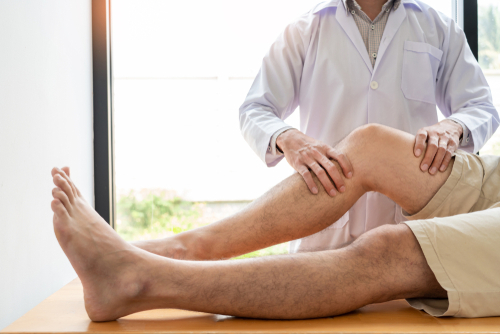 2. Massage Around the Area
One of the best possible things you can do at home for muscle injuries or avulsion fractures is to massage the area around the fracture – although this should be done with extreme care and might be hard while still wearing a cast. Massage can help to promote the flow of blood to the area that's still being healed, and it can also help to relieve a lot of the muscle tension and discomfort that's associated with an avulsion fracture. 
Due to the fact that most of the healing process (whether surgery is performed or not) will be in a cast, massage is usually reserved for the time when the cast has already come off. Where surgery was performed to hold the fracture in place (or to remove a bone fragment), it's best to see a massage professional first and ask them to recommend the best massage techniques that you can use at home to complement the rest of your treatment.