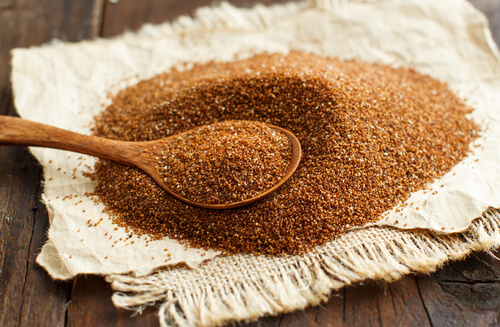 Teff is a grain that can bring a plethora of health benefits your way. The grain is generally identical to a poppy seed in terms of size. It can also come in a wide range of colors making it just as beautiful as it is healthy. Dark brown, red, and white are a few of the common colors that you might find the teff grain in.
It has been used since ancient times in areas such as Eritrea and Ethiopia. While it may be small in size, this grain can be very beneficial to your overall health. If you want to get your teff from somewhere closer than Africa then you can buy some that are grown in Idaho. The quality is just as good and you won't have to pay a premium for the import tax. Let's get right into the eight benefits of teff.
1. Growth
The first health benefit of teff is the fact that it supports healthy growth. Lysine is a rare amino acid that you can find in the teff grain. It can supplement the growth and development of children — as well as adolescents — to ensure that they reach the peak of their potential. Protein is another crucial element that you need if you want to grow properly.
While you can get a lot of protein from animals, you should bear in mind the fact that protein taken in from vegetables is far easier for your body to break down into raw amino acids. This means that you'll get more bang for your buck if you take in your protein from vegetables rather than meat. Teff is a great way to do just that. If you want to keep your growth going then get some teff in your diet.