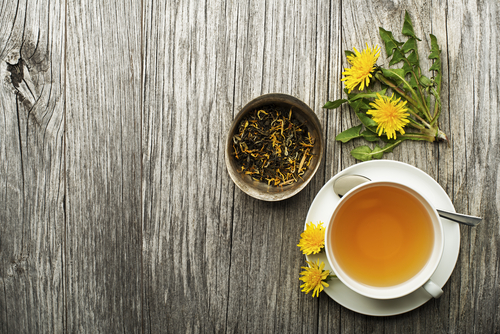 A lot of people may think of dandelion as little more than a garden weed, but there is a whole lot more to be gained from this flowering plant when you scratch beneath the surface.
Dandelions grow in many different places, all over the world, often popping up on peoples' lawns as and when they feel like it. In a lot of traditional medicinal practices, dandelion is actually celebrated for its versatility in treating a wide range of ailments and illnesses.
It might surprise you to find out that dandelion can be effective in the treatment of skin complaints such as acne, but it will astound you to hear that dandelion has actually been shown to be useful in beating cancer. It really is quite a remarkable little plant.
Here are 8 of the most invigorating benefits someone can expect to gain from using dandelion. Give them a try and see for yourself.
1. Highly Nutritious
Acting as an incredible source of a range of vitamins, including vitamin C, dandelion greens can be eaten on their own or as part of a meal. The way to serve this highly nutritious food source is to either serve it raw, where all its nutritious value can be harnessed or to cook it and serve it as part of a mixed vegetable side dish.
There are also several useful minerals to be found in dandelion greens, including potassium, magnesium, calcium, and iron. The root is a particularly nutritious part of the plant to consume, rich in carbohydrate and fiber, which are vital in order to keep your intestinal tract tuned up and healthy.
The root is also useful for encouraging the production of useful bacteria within the gut. Whether it is consumed dry, or crushed and brewed as a tea, the dandelion root is perhaps the most nutritious part of the highly nutritious plant.