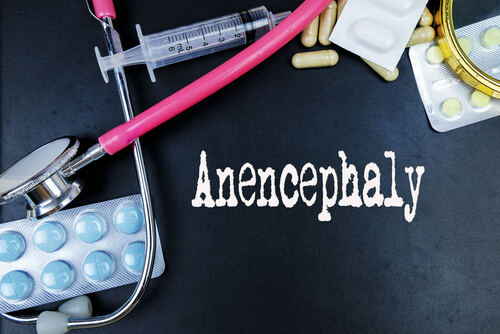 Anencephaly is one form of neural tube defect that occurs in a minute percentage of every population annually. Most pregnancies that have a fetus afflicted with anencephaly are naturally self aborted within the first few weeks of gestation. Those that progress further also tend to end in miscarriage. Approximately one of 10,000 women will carry a fetus with anencephaly to term.
Anencephaly is also called "open brain" syndrome and results in a fetus or child that is missing parts of its brain and skull. During gestation, a flat plate of cells is tasked with developing into the spine and brain. This plate begins to roll until it forms the neural tube.
In anencephaly, the tube fails to close causing a neural tube defect. In 80% of instances, the opening remains exposed to amniotic fluid. The other 20% of instances the tube is covered with skin or bone through the defect still is present.
Common Causes of Anencephaly
1. Gene changes
Most of the time there is no definable cause for anencephaly, however, it can be a result of a suppressed gene passed from the parents or a sudden change in chromosomes. Many defective that are genes passed on through from generation to generation are inactive. In rare cases, two people with the same rare yet inactive gene each pass it to their child. This can cause pregnancies that result in anencephaly, spina bifida or other birth defects.
Because anencephaly has a very low survival rate, reproduction is not an option for those afflicted. As a result, generally, only those with spina bifida directly pass an active gene to their offspring.
Not all cases of anencephaly are passed on, there are instances where genes spontaneously express themselves at the moment of conception or during their early development. Genetic testing in advance of pregnancy is suggested when a person has a family history of neural tube defects.