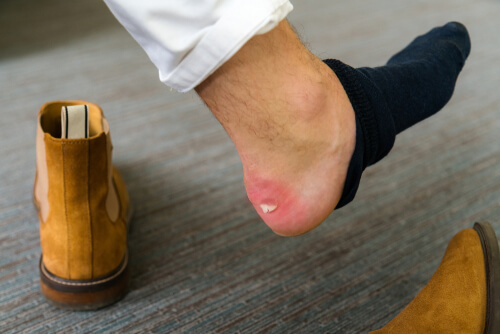 2. Repeated Irritation by Shoes
One of the most common places for bone spurs (or exostosis) to occur is on the back of the heels, usually where the back of the shoe rubs against this area while wearing shoes. It's commonly diagnosed in children who are still growing into their shoes and often not sure how they should walk just yet, but also commonly diagnosed in anyone who spends a lot of time on their feet in a high-impact career or sport.
Heel spurs are common for runners, joggers, service industry staff, soldiers: Most careers where you're made to spend any time on your feet, you're likely to develop these sooner or later.
Many things can make heel spurs worse, including wearing shoes that don't fit properly or standing in ways that add more stress and pressure to the already-strained area. Some ways to alleviate these types of bone spurs include wearing special shoe inserts that can help to take the pressure off – and of course, making sure that your shoes fit.