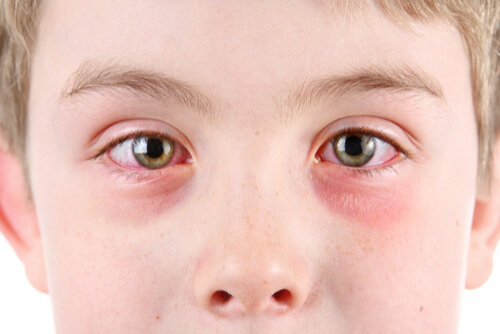 Doctors are notorious for using complicated terms for simple conditions. For instance, the de facto medical term for a bloody cough is hemoptysis. Eye doctors are, of course, no exception to this rule. Farsightedness is clinically referred to as hyperopia. That being said, many people — including some eye doctors — use the term farsightedness instead due to the fact that it's far easier to remember.
There are quite a few things that could lead to farsightedness. Some of these causes are present since birth while others may happen throughout your life. Knowing about the various causes will help you detect the problem early and thus get more effective treatment. Being aware also helps you prevent hyperopia since you'll be able to avoid some of the risk factors for this condition. Without further adieu, here are eight known causes of farsightedness.
1. Axenfeld-Rieger syndrome
Axenfeld-Rieger isn't one condition but rather a group of conditions. The eye is the most commonly affected area in patients with Axenfeld-Rieger syndrome, but other regions of your body can also be impacted by it. For instance, some patients who suffer from Axenfeld-Rieger syndrome tend to have fewer teeth than normal. The teeth may also be smaller than the average size. Heart defects are also present in some Axenfeld-Rieger patients.
The development of your eye is negatively impacted by Axenfeld-Rieger syndrome. This could lead to corneal irregularities that causes farsightedness. There are some cases of Axenfeld-Rieger syndrome that are hereditary, but the vast majority is actually sporadic. Studies have shown that sporadic cases tend to be more severe when presenting symptoms in comparison to Axenfeld-Rieger cases that resulted from heredity.