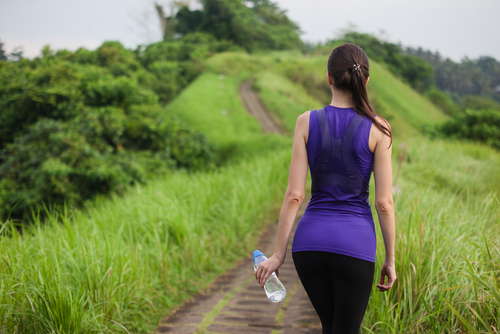 2. Exercising is another natural remedy for someone who is always tired.
The exercise doesn't have to be strenuous like running. You'll need to start out slow, such as walking for 15 minutes five to six days a week. Increase your walking time to five minutes every week. After a while, you should walk a total of two and a half minutes a day. It is either 30 minutes for five days or 25 minutes six days a week. You can walk more a day if you have the energy.
Some people say walking in the evening helps them to sleep better at night. It is a good idea to walk briskly as well. Walking early in the morning can give you energy throughout the day, especially if you slept well throughout the night. You don't have to walk the entire 30 minutes at one time. Walk 15 minutes in the morning and 15 minutes in the evening.