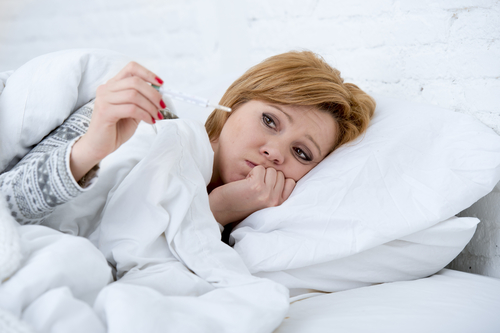 Endocarditis describes a bacterial, viral, or fungal infection of the inner lining of the heart chambers and valves. The endocardium is a sensitive set of tissues, and damage to the lining may result in severe cardiovascular complications.
Should the affected patient fail to receive the necessary treatment for the condition, they run the risk of damage or failure of the heart valves, resulting in instant death through congestive heart failure.
In most cases of endocarditis, doctors treat the condition using antibiotics. However, in severe cases, your physician may opt for surgery to repair the damage to the endocardial lining. Since there are many reasons for the development of endocarditis, your doctor may have trouble identifying the cause of the condition. However, it usually occurs due to some form of heart dysfunction, such as damaged or artificial heart valves, or other cardiovascular defects.
Here are eight symptoms of endocarditis you should know.

1. Influenza-like Symptoms
People who are experiencing the onset of endocarditis may not initially realize the severity of their situation from the symptoms they display. It's easy to confuse the early stages of the condition with influenza infection. The patient starts to develop a fever, as the bacteria spread at the infection site.
The brain recognizes the infection and signals the immune system to produce antibodies to attack the bacteria while T-cells convert to white blood cells to destroy the pathogen. At the same time, the hypothalamus signals for the creation of pyrogens, enzymes that increase the body's setpoint temperature.
As the pyrogens attach to nerves, they change the setpoint temperature, producing symptoms of chills as the body lags behind the new setpoint. Should the fever get high enough, the patient will slip in and out of delirium as the brain struggles to cope. The fever may not break until the body starts to feel it's winning the battle against the infection.