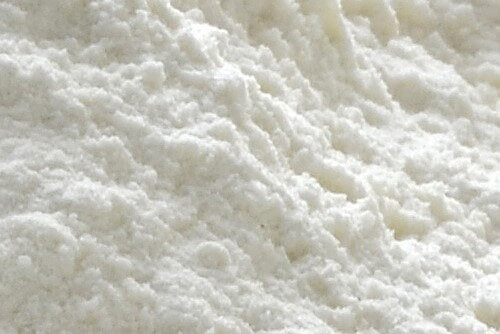 Wilson's disease is caused by the body's inability to get rid of copper from the system. This buildup from copper can lead to serious symptoms that can cause anything from jaundice to tremors and mental confusion. In addition to proper diagnosis and medication, it is important to eat the right diet to make treatment of Wilson's disease easier.
Many people who have been diagnosed with this condition can go on to live normal, active lives with the right combination of diet and treatment. It is essential to eat foods that contain no added copper. This means avoiding high-copper foods, such as organ meats, shellfish, dried fruit, canned vegetables.
Drinking non-mineralized bottled water and not cooking in copper pans are also important steps to take to avoid exacerbating symptoms. The following is a suggested diet for those suffering from Wilson's disease. The diet alone may not fix the problem, but it is likely to help you feel your best.

1. White Flour
Many dieticians recommend eating whole grains, but not for people who have Wilson's disease. Whole grains are rich in minerals, but unfortunately, this includes copper. Eat white bread and white flour in other products, including baked goods, rice, and pasta.
Avoid not only eating whole grains baked into bread, but actual grains served as side dishes, such as buckwheat and barley. You may be able to eat bread that is a blend of white and wheat flours after you have been treated for Wilson's disease for at least a year. Ask your doctor when it is safe to eat flours that are not white, refined flours again. Also look for hidden whole wheat in other products, such as processed cereals and canned soups. You may want to make some baked goods and bread at home to ensure that there is no whole wheat in it.