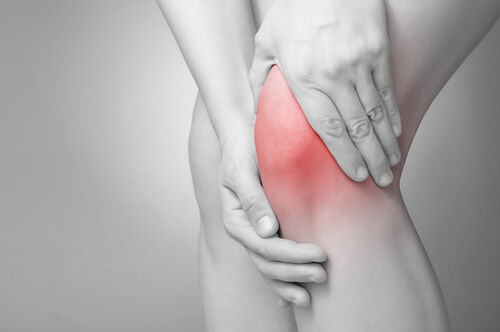 There are millions of Americans who suffer from some type of joint pain. At times, the pain in the joints can become quite severe and end up being debilitating.
If you are suffering from any type of joint pain you should make it a point to find out exactly what is causing the tenderness and achiness in the joints so that you can go to the right therapies and receive the right treatments for what is causing your pain.
The proper diagnosis of your joint pain is critical. There are many reasons why you may be experiencing pain in the joints. If you are suffering from this type of pain, make sure that you discuss it with your doctor and if necessary a specialist.
Treatment for joint pain will vary based on the cause. Here are 8 of the most common causes of joint pain.
1. Osteoarthritis
The most common type of chronic joint condition is osteoarthritis. There are more than 27 million people within the United States that suffer from this chronic joint condition.
Osteoarthritis occurs when the cartilage, which is what is normally protecting the joints, breaks down. This causes the bones to rub right on each other. This rubbing together causes a person to experience swelling and pain in these joints. While osteoarthritis most often affects older people, it can happen to anyone at any age.
The risk for developing osteoarthritis is higher for those who are obese and in those that overuse their joints such as by playing a sport for several years. The hips, knees, neck, lower back, fingers, and toes are the joints that are most often affected by osteoarthritis. The activity can make the symptoms of this ailment worse. Over the counter medications can often help alleviate some of the swellings.