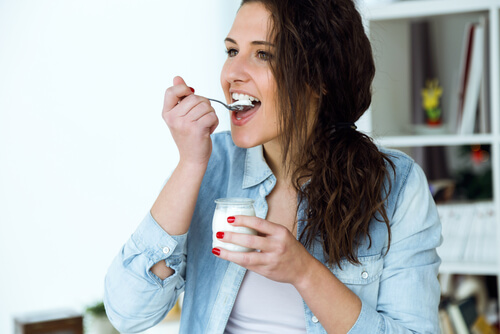 2. Keep a Food Diary
Diet is definitely strongly linked to rosacea, but it's not just a 'bad diet' that might be causing it. Equally likely is that you have a good diet, but one that includes ingredients that you are allergic to. These could include things like dairy, like specific additives, like gluten, etc.
In this case, rosacea might actually be your body's way of trying to 'flush' its system. And in fact, you might also find that alcohol is responsible for triggering 'flushes' that make the rosacea come up angrily on your face.
The problem is knowing what it is that is specifically causing the change. This is why it can be a very good idea to keep a food diary – a tab of what you're eating and how you're feeling at any given time. That way, you can look for correlations and identify when something you ate might have caused you to breakout.