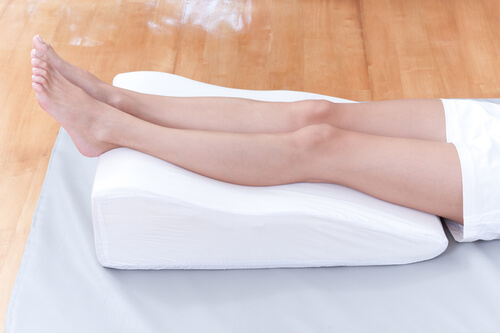 Sore calf muscles can be irritating, painful and debilitating at times, but believe it or not, this is a very common problem that can affect anyone at any time in their lives. It is especially common amongst athletes, for obvious reasons such as overuse or sudden, explosive impact and force.
Some of the main causes of calm pain problems, in fact, are linked to vigorous exercise, partaking in regular sessions of heavy weight lifting, and the ever so arduous task of climbing up a few flights of stairs. That's the thing about calf pain you see, it can be caused by something as challenging as running a marathon, but also by something which is comparably innocuous such as the aforementioned stair climb.
Whatever the cause, here are 8 of the most effective natural ways to give relief to sore calf muscles. Give them a try the next time you're at Everest Base Camp, AKA the bottom of the stairs.
1. Avoid straining the muscles
The first thing you should think about when it comes to calf issues is prevention as opposed to the cure, as this is always preferable with any health complaint. In an episode where a person may have sore calf muscles as they are exercising or working out, they would be best advised to bring the session to an abrupt an immediate stop. 
It just wouldn't be the wisest thing to strain your muscles any more than you already have done, and it goes without saying that this has the potential to lead on to some much more serious and challenging to treat muscle injury. When it comes to avoiding strains and other muscle-related injuries, it is of paramount importance that people listen to their bodies.
The warning signs that it tries to give us often come in the form of pain, so don't ignore the repeated messages your body is sending along those neural pathways, or you'll live to regret it.