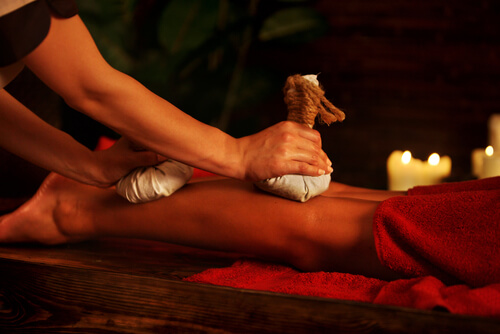 2. Use ice and a hot water bottle
The use of cold and heat therapies is well-practiced and based on years upon years of research and even more experience. The ultimate aim with the use of either therapy or with both in conjunction with each other is to try and relax any sore calf muscles with the incredibly soothing help of ice and the supremely relaxing potential of a hot water bottle. 
Applying a treatment of ice in the form of either an ice pack, a bag of frozen peas or even in an ice bath or cryotherapy chamber will serve to help the body start reducing any inflammation or swelling of the affected muscles.
This said, in rare cases of extreme soreness where it becomes apparent that the injury is beyond the help of even ice, it is a good idea to opt for the warmer choice of massaging the calf muscles with a hot water bottle. An alternative here would be to apply heating pads, but it depends on what you have at your disposal.