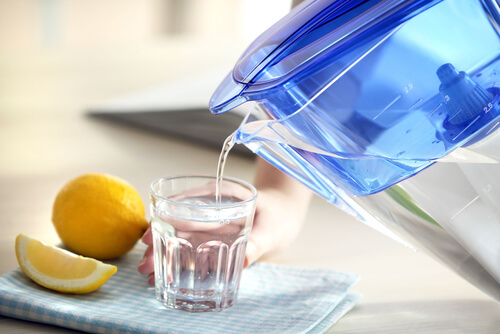 Kidney pain sometimes is associated with back pain, but when you have kidney pain it is usually located higher up in the back under the ribs. When a person experiences kidney pain there are a lot of reasons, such as having kidney stones, urinary tract infection, and even waiting too long to urinate.
The pain can be felt on both sides, left, or right side. In order to get relief from kidney pain, you can take over-the-counter medicine, including Tylenol or Ibuprofen. It is best to talk with your primary care physician who can do lab tests, such as urine and blood tests to find out exactly why you're having kidney pain. If you wait too long to resolve your kidney pain it can result in having a kidney removed or cancer.
There are steps you can take to relieve kidney pain if it hasn't gotten worse. Once it becomes worse natural remedies won't work too well.
1. Drink plenty of water is a natural way to relieve kidney pain.
Kidneys need water to function properly. Without enough water in the body, it's unable to flush bacteria out of the body. It is recommended that you drink eight glasses of water a day. By drinking a lot of water, your body will stay hydrated and you'll have more energy. You may urinate more, but that is because toxins are being eliminated out of your body.
Some people figure if they drink any kind of liquid it counts as their daily consumption of fluid, but sugary drinks can cause problems for your kidneys. If you drink them every day without any water, you will have kidney pain. The kidney pain will get to a point where you'll have to seek medical attention to get relief.
In order to be sure that you drink enough water every day, have a bottle of water near you at all times.