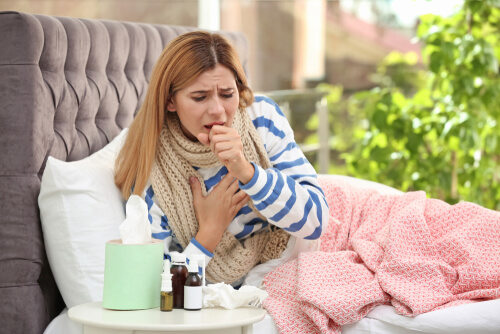 2. Coughing up plugs of phlegm
These are often referred to as mucus plugs. They can be very difficult to deal with as they, well, plug up your airways. Some studies have shown that the presence of aspergillus mold in the respiratory of those who are especially vulnerable to the pathogen could lead to an overproduction of mucus.
This mucous then gathers up and clumps together forming the plugs that you may cough up. These plugs are actually quite common in children even if no illness is present. Other people who might frequently cough up mucus plugs include asthma patients and those suffering from cystic fibrosis.
That being the case, it can be difficult to distinguish between causes if a patient with one of the aforementioned conditions coughs up mucus plugs. Doctors will have to run other tests to see if the plugs are the result of their existing condition or if it's a response to aspergillus exposure.