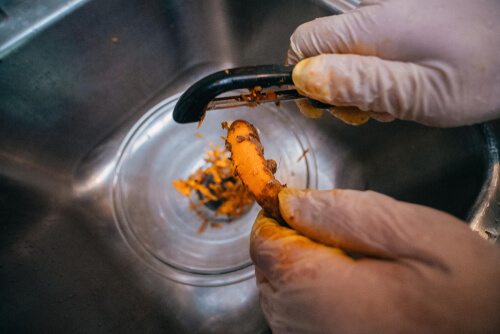 Mumps is a type of viral infection that isn't as common as it used to be but still happens to affect thousands of people across the world every year. If you have contracted mumps, some of the first symptoms include a sore throat, a high-grade fever that lasts for a long time, muscle and body pains as well as extreme swelling of the salivary glands, which is considered to be one of the most characteristic symptoms of the condition.
Due to the fact that we have developed and implemented effective vaccines against the mumps, the condition isn't nearly as prevalent today as it was a few decades ago – but there are still many people who contract mumps every year when their immune system is compromised.
Here are 8 great and powerful home remedies for mumps that you can use together with your prescribed treatment in order to battle the symptoms of the condition much faster.
1. An Immune-Boosting Drink
The body's immune system is what protects against instances of viral infection, and there are many factors that can influence just how well the body's immune system works to do this – or not. When your immune system is as strong as it should be, the chances of contracting a condition like mumps in the first place will be greatly reduced, and you will recover from infections that you do contract a lot sooner than everyone else with a comparatively weaker immunity at that point in time. 
There are many ways to naturally boost your immune when you've contracted a condition like mumps. Natural ingredients like cinnamon and turmeric are great natural immune-boosters, and they can be combined into a tea that's made on the stove with warm milk that helps to bind the fact.
Drinking this concoction with honey optional (but preferred) a few times per week can boost your recovery.