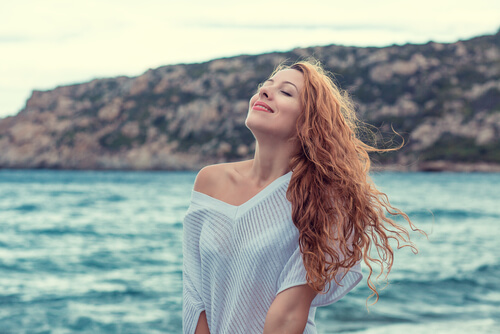 2. Deep Breathing Exercises
One way to get your lungs closer to reaching their full capacity is to simply breathe deeply. When you start to inhale you will want to be conscious of the belly.
Make sure that you are aware of the lowering of the diaphragm. Expand the ribs to allowing them to open like they are wings. Next, allow the upper part of the chest to expand and lift up. Taking the time each day to take some deep breaths can be very good for the health of your lungs. Not only is deep breathing stretching the lungs and making them work harder, but it also is providing the body with an oxygen boost. This can be beneficial to your health in many ways.
In addition, deep breathing exercises can be very calming. If you are feeling stressed or anxious about something, taking a few deep breaths can help to alleviate these feelings.