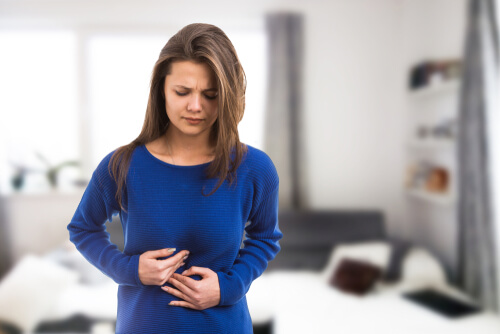 For people of all ages, stomach aches and upper abdominal pains are a fairly common complaint. The upper abdominal part of the body has several very important organs and structures within its proximity, including the upper intestines, the liver, and the pancreas.
Mild reasons for upper abdominal pain are not usually a cause for concern and these can range from flatulence and gas to a mild stomach virus. Other, more serious reasons for upper abdominal pain may require the assistance or advice of a doctor or urgent medical attention.
There are several serious underlying stomach and organ problems that may cause stomach pain, but in order to fully understand the causes of this painful symptom, here is an expanded list of 8 of the most common reasons as to why someone would feel pain in their upper abdominal region.
As with most medical complaints, if something serious is suspected, help should be sought immediately.
1. Gas
Although gas occurs naturally in the digestive system, too much gas can cause upper abdominal pain, as can gas caused by certain food types which the body may find difficult to break down.
The type of pain associated with gas in the upper abdominal region is one of high pressure, with a bloated and overfull feeling. If an infection or a virus is present, symptoms such as diarrhea or constipation can lead to the pain caused by the gas becoming very intense indeed. There are a few telltale signs which indicate that gas is the cause of your upper abdominal pain.
These include symptoms such as the pain seeming to come and waves and if the stomach bloats or swells. Gas may also be to blame for the pain if there is a sensation that feels as though something is moving in the stomach. Gas will usually dissipate on its own, and so too should the pain.