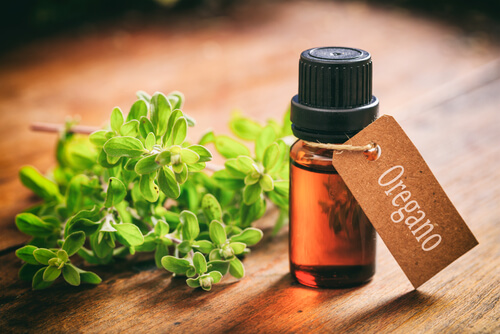 A fragrant herb that is perhaps most well known as a key ingredient in many Italian dishes, oregano is also the place where oregano essential oil is extracted from.

There are so many reasons why a person should incorporate oregano oil into their personal care regimes, as it really is great, with health benefits galore and plenty of properties that mean its application is wide-reaching and full of potential.

Either via ingestion or as a topical application to the skin, oregano essential oil is a brilliant option for people wanting to treat their minor health issues in a much more natural way, than with over the counter medications and trips to see the doctor.

Here come 8 of the best reasons as to why oregano essential oil is just so great. Make sure to pay close attention if this an essential oil you have yet to try, or add to your collection.

1. Natural Antibiotic
Due to the carvacrol found within oregano essential oil, it is almost certain that it is suitable as a natural antibiotic, capable of fighting and killing bacteria. Food poisoning and a range of skin ailments and infections are caused by a particularly nasty bacteria, known as Staphylococcus aureus, which is one of the most common forms of bacteria responsible for causing infections.
Controversial studies, involving mice, have examined whether or not oregano oil is capable of prolonging the survival of mice that have been infected with this type of bacteria. Interestingly, of the mice given the oregano essential oil as a treatment, six out of fourteen mice lived past the 30-day mark, which gave a survival rate that was nearly as high as the rate in a sister study where mice were given a course of antibiotics. This shows how nature more or less rivals the chemically created antibiotics in at least one study.