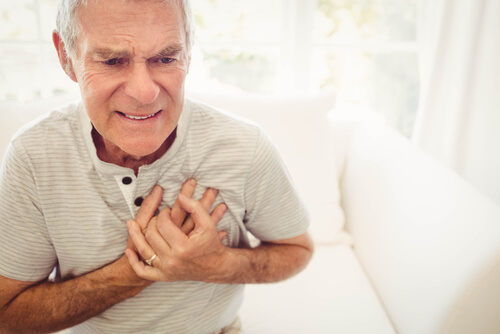 2. Aortic Aneurysm
People who are suffering from aortic aneurysm experience swelling in the lining of the aortic artery, the largest artery in the body. When blood flow becomes impaired, the artery wall begins to expand, forming an aneurysm. This balloon-like bulge in the aorta makes the chest sensitive to touch, and it doesn't always produce chest pain.
However, when an aneurysm blocks the largest artery in the body, it has a detrimental effect on blood circulation. This lack of blood flow results in shortness of breath and coughing as well. The signs of an aortic aneurysm are subtle, and many people don't realize there's anything wrong with them, especially if they lead a sedentary lifestyle.
Failure to receive treatment in time may result in an aneurysm bursting, leading to sudden death. If you notice chest pain isolated to the chest region, you may be suffering from this disorder, seek medical treatment immediately.