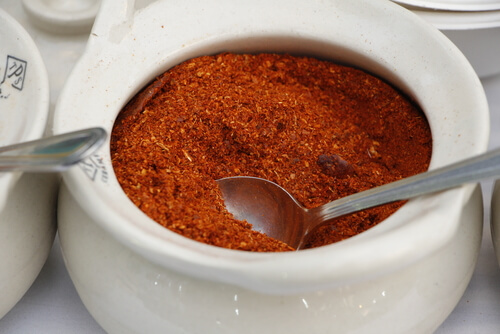 2. Cayenne Pepper
Cayenne pepper is made from hot peppers. This spice contains capsaicin. This is what makes peppers spicy. Capsaicin is often used in topical creams because of its pain-relieving properties. It can help to decrease the intensity of the pain signals that are being sent throughout the body. If you suffer from neuropathic pain taking a capsaicin supplement or adding cayenne pepper to your diet can help to reduce the pain that you are experiencing.
There are also ointments that contain capsaicin and can be applied topically over areas of the body that you are experiencing pain. When applying these ointments you may experience a burning sensation. However, continuing to use the ointment can help to gradually reduce the sensations of neuropathy.
If you are suffering from neuropathy pain and are thinking about using cayenne pepper or a capsaicin supplement as treatment, make sure that you discuss it with your doctor first in order to prevent any adverse symptoms.