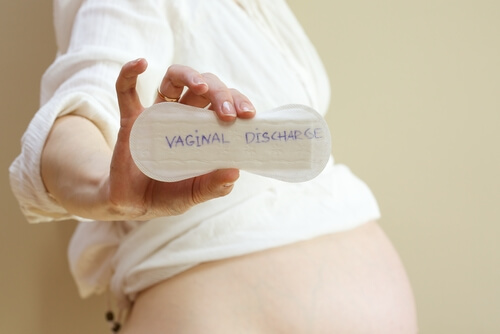 2. Vaginal discharge
Vaginal discharge can come in many different hues and consistencies. Some discharges will be watery and take on a pink hue. On the other hand, there are less pleasant varieties of discharge. One such variety will take on a brown color, as well as a thick consistency and foul smell. This variety is sometimes mistaken for diarrhea and as such could leave endometrial cancer misdiagnosed as irritable bowel syndrome or inflammatory bowel disease. If you notice vaginal discharge, it is imperative that you get a   with your doctor to pinpoint the cause.
It does not necessarily mean that you have endometrial cancer, but it is important that your doctor finds out what caused it as soon as possible so that you can deal with any issues early on. Many women find it embarrassing to describe the nature of this symptom, and that's very understandable, but it's important to set shame aside and let the doctors do their work so that they can prevent any serious harm.