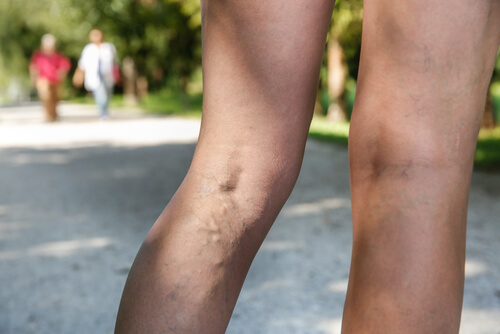 2. DVT
DVT stands for deep vein thrombosis. This is a common symptom among individuals who suffer from the antiphospholipid syndrome. Deep vein thrombosis is a result of a blood clot developing within a deep vein.  Typically, deep vein thrombosis occurs in the legs.
Blood clots that occur in the veins are also referred to as venous thrombosis. Most of the time deep vein thrombosis will occur in a leg vein that goes through muscles located in the thigh and the calf. It can cause pain in the leg and swelling may occur as well. It can also cause other complications such as pulmonary embolism.
This is a condition where a part of the blood clot breaks off and blocks a blood vessel that leads to the lungs. Those who are at risk for increased blood clots because of the antiphospholipid syndrome are also at an increased risk for developing deep vein thrombosis.