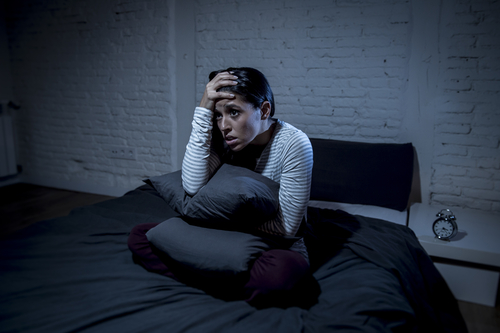 2. Disturbed Sleep
It's challenging to sleep when you have an ear infection. The throbbing pain symptoms make it feel like your head is going to explode – and the chances of falling asleep are minimal in the advanced stages of the infection.
When we sleep, our brain replenishes the neural pathways by removing all of the toxins built up during the day. Should we experience sleep disturbance or deprivation, the brain does not function the following day, resulting in problems with memory and thinking.
Sleeping on your side with the infected ear facing the ceiling is a strategy doctors recommend to reduce pain symptoms associated with otitis media while you sleep. However, many patients still struggle to fall asleep without the assistance of a sleeping aid, such as an OTC remedy like melatonin.
This symptom occurs in both adults and babies, and parents of infected infants may notice that their child stays up all night crying, instead of going to sleep.