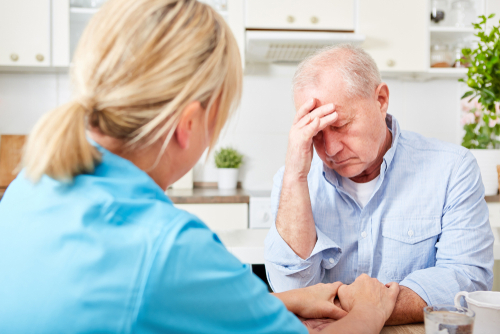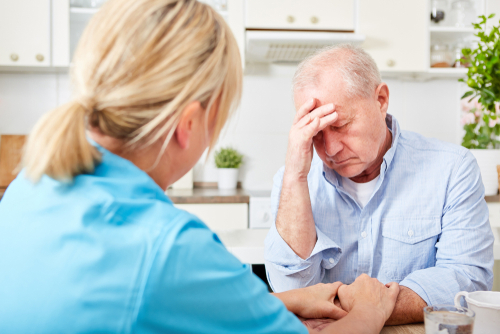 If someone you love is currently suffering from Alzheimer's disease, you'll likely see some major changes in behavior, especially during the later hours of the afternoon or earlier hours of the evening. Doctors refer to this as sundowning, or sometimes sundowning syndrome. The trigger appears to be fading light, which is where this syndrome got its name.
As the night progresses, the symptoms could become more severe, but will often subside by the time morning comes along. While it's rather difficult to eliminate the symptoms altogether, there are some ways to minimize the changes in behavior even for those who are suffering from this syndrome.
Treating the symptoms can also help you perform better throughout the day since you'll be getting more sleep and thus won't be as tired while you work or spend time with family. Here's a list of eight of the most common symptoms and how you can deal with them.
1. Distorted Reality

One of the most common symptoms, especially in the later stages, is a distorted sense of reality. Those who are suffering from the syndrome might think that they are at a different point in their life. The patient may think that they are back in kindergarten, heading to their junior prom, or giving birth to their first child.
The distortion isn't limited to temporal variations though, they might even live in another world altogether such as one that contains dragons, zombies, or transformers. The best way to deal with this is to go along with whatever reality they're currently residing in. Not only is it fun for you, but it's also the best way to keep them calm.
Forcing them back into reality by refuting their claims of the things they see will do nothing except aggravate them. Letting them do an activity that lines up to the reality they're in could also help.