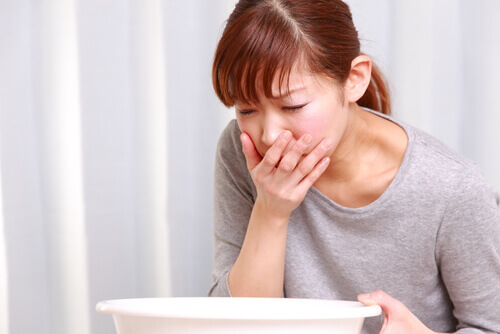 2. Excessive and frequent vomiting, usually recurring in nature.

The digestive system is one of the parts of the body that's the hardest hit by a trichinosis infection, and it's the first part of the body where you'll see an infection like this take place; it will first manifest with a normal digestive upset that looks like it could be nothing but your standard stomach flu or upset stomach, but as soon as other symptoms appear – or the initial symptoms don't go away when you expected them to, then you should consider the possibility of a trichinosis infection as the possible cause.

Excessive vomiting can rapidly dehydrate the body, and if it isn't symptomatically treated it can be one of the most dangerous potential symptoms of a trichinosis infection that could land you in hospital – or even be fatal if your organs take too much strain during the infection.

When experiencing vomiting that lasts for longer than a few hours, see your doctor by default.