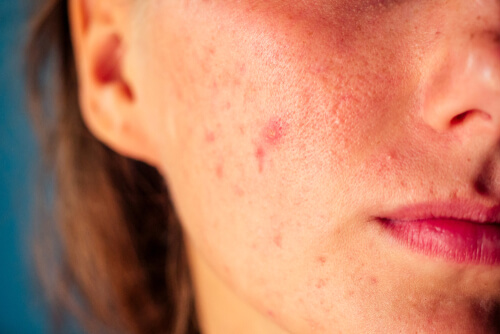 2. Acne Prevention

One of the lesser-known health benefits of spinach is the fact that it can get acne in check for all those teens who are in the phase of fluctuating hormones and awkward social interactions.
It can prevent acne from ever forming, and treat acne that is already on your face. Spinach has alkaline properties, likely due to the high levels of chlorophyll that it contains. It's these properties that allow the spinach to kill off bacteria that might otherwise cause acne on your phase. Spinach also holds high levels of vitamin A which is known to be good for your skin.
Vitamin A has proven effective in preventing the clogging of pores by dead skin cells. It also regulates the level of oil that is on your skin which is great as excessively oily skin can contribute to acne development. Overall, spinach will keep your skin looking healthier throughout every stage of life.