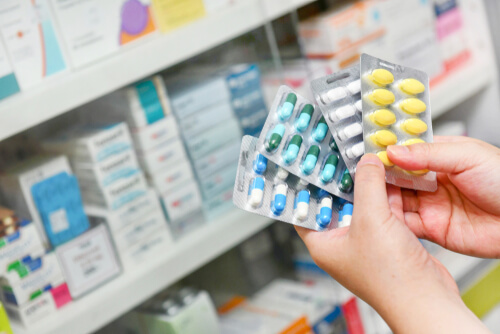 The foot pain that is felt as a result of suffering from this condition can range from the mildly annoying right through to the excruciatingly painful and so anything that could potentially ease the burden of the pain will be welcome to those affected.
The main priority is to allow the nerve to heal properly, and as this takes time, patience is just as important as the technique chosen to address the pain.
Some of the best choices in terms of fighting this type of foot pain are natural remedies or holistic practices, whilst some people still prefer over the counter medications or medical professional advice and assistance. Each to their own though, and just because something works for one person does not necessarily mean it will work for the next.
Listed and expanded upon here are 8 tips to help relieve this type of foot pain. Give them a try and see what works for you.

1. Take anti-inflammatory medications
Sometimes the tried and tested methods are the best methods and most people would be only too happy to opt for over the counter medications and anti-inflammatory tablets when it comes to treating this type of foot pain.
Pills like ibuprofen are well known for their short term relief and when taken over a longer period of time at the correct dosage and the correct intervals, this type of solution can be very effective. It is always important to check the dosage and the frequency of the dosage in order to ensure safety and to remember that addressing the pain is not always as effective as addressing the cause of the pain.
As mentioned, the best way to address the cause of the pain with this type of foot pain is to allow the nerve the opportunity to rest. Using over the counter medications can sometimes mask the problem and do more harm than good.